Lockdowns cost jobs and damaged Wisconsin businesses
July 21, 2021
We all knew it was true! 
A recent report from Wisconsin's largest business group, the Wisconsin Manufacturers & Commerce (WMC), says the numbers prove what they have been saying for more than a year: the government's response to the coronavirus cost people their jobs and hurt businesses.
WMC released the latest report from its Wisconsin Employer Survey. The numbers show that 64% of businesses said the coronavirus lockdowns hurt their businesses, and 52% said the lockdowns forced them to cut jobs or reduce hours.
The survey results are not surprising. WMC has said for most of the past year that restrictions on bars, restaurants, and shops crippled their owners. Even now the government's response to the coronavirus is hurting the effort to get back to normal.
What does the future hold?
The Employer Survey portion of the report shows most office-based workers in Wisconsin are not going to have the option to work from home much longer. So, say goodbye to working in your pajamas! In addition, most Wisconsin businesses say all of their workers should be back at work by the end of the year. The survey shows that 74% of businesses say their workers have already returned to work.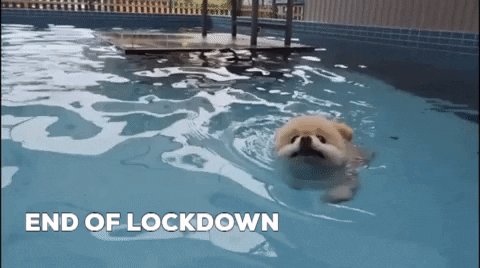 Thanks for reading!
What are your thoughts?
👇👇👇
Connect with us on social media and share your thoughts!
👉 sign up for our weekly newsletter by clicking here👈 and never miss another article!
Lastly, check out this Paycheck Talk Exclusives about how Gov. Evers recently announced new approvals for online gambling and casino construction
Also, learn why Moving from large cities to small cities has become a trend!
As always, here at Paycheckology we are "Translating the media circus into what matter$"