Wisconsin's labor shortage may continue long-term
July 7, 2021
Unemployment in Wisconsin is nearly back to pre-coronavirus levels; the unemployment rate was 3.9% in May. It was 3.5% in February of 2020. This is a dramatic improvement over the 14% unemployment rate from April of last year.
But while the unemployment numbers are close to where they were before the virus, job openings are up dramatically. As a matter of fact, since the start of 2021 job openings have been increasing sharply, and are now around 30% above pre-pandemic levels.
A lot of the focus on jobs and joblessness in Wisconsin has been on enhanced unemployment benefits and the return to school, but some of the problems have been building for years.
For example, The labor force in the state has been flat for more than a decade. While the national labor force grew by about 7% between 2010 and early 2020, the labor force in Wisconsin was roughly unchanged over this period.
Why? Wisconsin is looking at a long-term worker shortage because workers in the state are getting older, and fewer young families are moving into the state.
Wisconsin's 55-plus population has shot up dramatically since the year 2000, increasing by almost 12%, to nearly 38% and still climbing! That's a lot of folks knocking on retirement's door!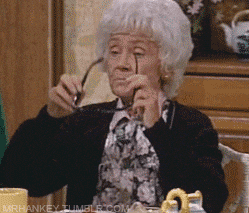 Thanks for reading!
👇👇👇
Connect with us on social media and share your thoughts!
Be sure to 👉 sign up for our weekly newsletter by clicking here👈 and never miss another article!
Lastly, check out this Paycheck Talk Exclusives about how Wisconsin recently renegotiated a $2.85 billion incentive package with Foxconn down to $80 million.
Also, check out how Wisconsin agriculture connects with consumers!
As always, here at Paycheckology we are "Translating the media circus into what matter$"