People are quitting their jobs at record rates
July 7, 2021
There are a record 9.3 million job openings across the United States and yet nearly 4 million Americans left their jobs in April of this year. The rate of people quitting their job is 24% higher than it was before the pandemic. (Layoffs, which peaked at 13 million in March 2020, have come down to more typical monthly levels of under 2 million.)
Analysts say that workers are in a rare sweet spot to push for more pay, better work-from-home arrangements, and other perks.
Employers are basically left with only one option to try and keep their workers: raise pay. Some high profile companies have already raised wages (Walmart and Bank of America, for example.) 
Nowhere is this clearer than in the food-service industry, where the typical worker earns just $20,000 annually and has a quit rate that is double the national average. Pay is now increasing at twice the private-sector average, 4%, since just the start of the year. Not bad!
If the wage increases that we are already seeing continue to go up then average wages would grow at a rate above 3.5% this year — the fastest rate in 13 years.
Have you gotten a raise at work?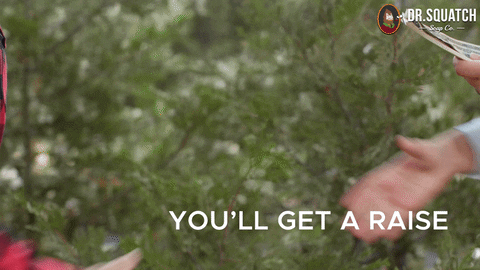 Thanks for reading!
👇👇👇
Connect with us on social media and share your thoughts!
Be sure to 👉 sign up for our weekly newsletter by clicking here👈 and never miss another article!
Lastly, check out this Paycheck Talk Exclusives about how Wisconsin recently renegotiated a $2.85 billion incentive package with Foxconn down to $80 million.
Also, check out how Wisconsin agriculture connects with consumers!
As always, here at Paycheckology we are "Translating the media circus into what matter$"