Michigan Gov. Announces Federal Money To Fix Michigan Bridges
June 9, 2021
On June 6th Governor Whitmer announced that the Michigan Department of Transportation (MDOT) received nearly $978,000 from the Federal Highway Administration (FHWA) to expand the state's "bridge bundling" efforts.
What's "Bridge Bundling?"
Bridge Bundling is when several bridge construction projects are done under one contract to streamline the process and improve bridge conditions on local routes around the state. The program groups together or "bundles" several bridges into one contract.
By combining several contracts into one, bridge bundling allows one contractor, or one group of contractors, to work on all the bridges. This can bring taxpayer savings through the sharing of equipment and mobilization costs.
Where did the money come from?
The U.S. Department of Transportation's Federal Highway Administration (FHWA) announced more than $5.6 million in grants to seven states on May 26. The program assists states in implementing innovative practices, like "bundling." This grant was one of only seven awarded nationwide.
One key component of the bridge bundling plan: Gov. Gretchen Whitmer put forward a plan to allocate $300 million under her executive budget recommendation to expand the state's bridge bundling program to repair or replace hundreds of additional local bridges that are closed or in critical condition.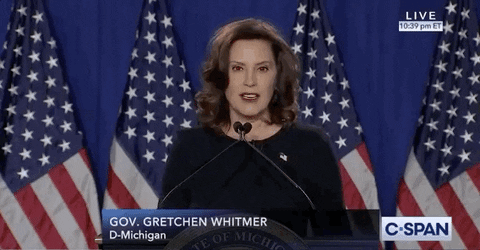 Thanks for reading!
👇👇👇
Connect with us on social media and share your thoughts!
Be sure to 👉 sign up for our weekly newsletter by clicking here👈 and never miss another article!
Lastly, check out these Paycheck Talk Exclusives: 
Like this one about New laws would ban most cell phone use while driving and increase penalties
Or this article about how Small companies generated 21.5% of Michigan's $53.4 billion in total exports. Let's do more!
As always, here at Paycheckology we are "Translating the media circus into what matter$"