Wisconsin makes grants available to help with small businesses recovery
June 2, 2021
The Wisconsin Department of Revenue is accepting applications for the new Wisconsin Small Business Recovery Grants.
The grant program comes from the Wisconsin Economic Development Corporation and is funded by the American Rescue Plan Act of 2021 (ARPA). You probably remember the American Rescue Plan because of stimulus checks but it's also paying out $420 million to help businesses stock shelves and pay down debt incurred because of the pandemic.
The grants will provide as many as 84,000 Wisconsin small businesses with annual gross revenue between $10,000 and $7 million with cash grants of $5,000.
The grants are part of Gov. Evers' plan to use the $2.5 billion the state will receive under the ARPA, which includes $600 million in funds designated to supporting small businesses. 
The new grants will target Wisconsin small businesses, including those that started in 2020, in sectors that have been hit hardest by the pandemic. 
Individuals and businesses interested in learning more about the Wisconsin Tomorrow Small Business Recovery Grant program by visiting the main page of the Department of Revenue, revenue.wi.gov.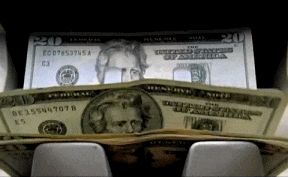 Thanks for reading!
👇👇👇
Connect with us on social media and share your thoughts!
Be sure to 👉 sign up for our weekly newsletter by clicking here👈 and never miss another article!
Lastly, check out these Paycheck Talk Exclusives: 
Like this one about a Wisconsin WW2 Veteran who finally received a Highschool Diploma
Or this article about Wisconsin's Childcare Crisis!
As always, here at Paycheckology we are "Translating the media circus into what matter$"