Wisconsin woman files lawsuit against Bagel Bites maker for tomato sauce and cheese fraud
April 28, 2021
Betrayed! Just when you thought you could trust your favorite frozen pizza snacks this story breaks (thanks to a Wisconsin woman!)
A woman from Elroy, Wisconsin has sued the maker of Bagel Bites Pizza Snacks accusing them of using deceptive packaging that misleads customers. The claim is that Bagel Bites shouldn't be using the words "real mozzarella cheese and tomato sauce." 
Tell me more...
The federal lawsuit accuses Chicago-based Kraft Heinz Co. of fraudulently marketing Bagel Bites by featuring the "REAL" Seal, which indicates the use of real dairy in a product, as well as a large type font specifically promoting the two ingredients.
The lawsuit goes on to say that the advertising of "authentic" tomato sauce is also misleading because a reasonable person would think of tomato ingredients and seasonings instead of thickeners like cornstarch..
This is a class-action lawsuit on behalf of anyone who bought Bagel Bites in Wisconsin and it's requesting that the court require Kraft Heinz to correct its packaging.
This seems like a legit lawsuit but why go after Bagel Bites?
Well, the lawsuit brings up some important points on behalf of concerned Wisconsinites:
According to the Wisconsin Department of Agriculture, the dairy industry contributes $45.6 billion annually to the state's economy. The lawsuit states that the dairy industry is "more integral to Wisconsin than potatoes are to Idaho and oranges to Florida," and that, "96% of Wisconsin dairy farms are family-owned, which means there is a constant connection to dairy which would not exist if this industry were dominated by multinational agribusinesses."
Also, roughly one-third of all cheese produced in Wisconsin – more than a billion pounds in 2017 – is mozzarella.
So, this could be a good thing for Wisconsin's economy if a big company no longer could sell a product without actually having the ingredients that will likely come from our state.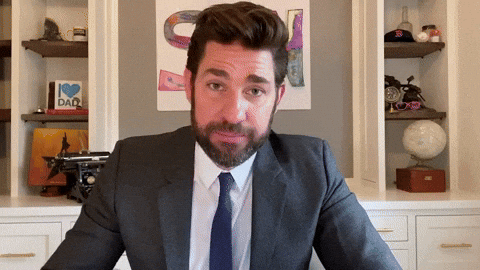 Not all heroes wear capes and this woman is bringing accountability to the frozen snack section of the grocery store!
Thanks for reading!
Be sure to 👉 sign up for our weekly newsletter by clicking here👈 so you never miss another article!
Also...
👇👇👇
Connect with us on social media and share your thoughts!
Lastly, check out these Paycheck Talk Exclusives! 
Like this one about how the Pandemic creates social skills gaps for students.
Or
This one about how President Joe Biden's $2 trillion proposal won't be cheap! 
As always, here at Paycheckology we are "Translating the media circus into what matter$"