With Gas prices going up does it make sense to buy a new car?
April 14, 2021
Everyone likes new cars. The "new car" scent. The tight steering. The smooth ride. But have you ever thought about the better gas mileage?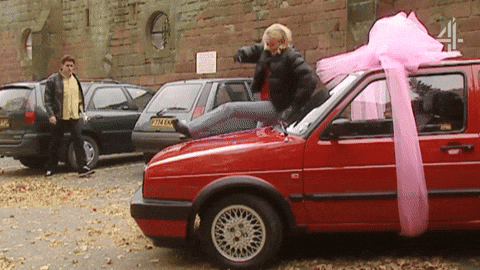 Car companies have often used better gas mileage as a sales pitch. "Buy this new model and save big!" But is it true?
Well, some are saying, YES! New cars (especially Hybrid gas/electric) are the way to go for budget-minded Paychecks looking to save on gas.
If you went from getting 18 miles per gallon to driving a hybrid you would probably save about $1,500 a year in fuel! That means saving $125 a month!
Check out the calculation from this recent report:
BREAKING IT DOWN: (Based on the average 15,000 miles per year driver)
New Hybrid Vehicle at 54 mpg             vs.                     Older Vehicle at 18 mpg
15,000 divided by 54 = 277                                                    15,000 divided by 18 = 833
Uses 277 gallons of gas per year                                            Uses 833 gallons of gas per year
277 x $2.70 = $747 per yr. in gas                                           833 x $2.70 = $2249 per yr. in gas
What do you think? Would you drive a hybrid car, truck, or SUV?
Thanks for reading!
Be sure to 👉 sign up for our weekly newsletter by clicking here👈 so you never miss another article!
Also...
👇👇👇
Connect with us on social media and share your thoughts!
Lastly, check out these Paycheck Talk Exclusives! 
Like this one about a local couple and a school district team up for nature opportunities.
Or
This one about how State Republicans want to give Wisconsin Homeowners a property tax rebate
As always, here at Paycheckology we are "Translating the media circus into what matter$"