Wisconsin business worry they can't find enough workers
March 31, 2021
Wisconsin businesses worry they can't find enough workers because the unemployment rate has dropped 10 points since the height of the pandemic lockdowns.
Remember that the unemployment rate spiked to nearly 15% because of the pandemic but it has since dropped back down to only 3.8%. 
That leaves Wisconsin with the ninth lowest unemployment rate in the nation and just a half-point higher than it was before the coronavirus pandemic. Good news, right?
The flip side is that manufacturers, construction companies, and many other industries currently have countless openings for good, family-supporting careers. But they are trying to find workers.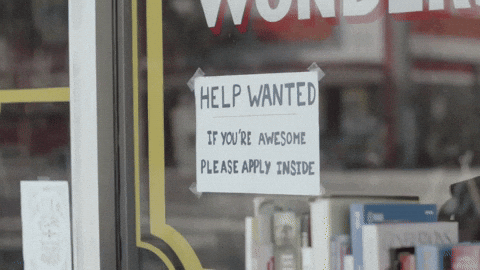 It's not clear why there's not enough workers but some are grumbling that it's because of all the unemployment benefits and Stimmy Checks that are keeping people from being motivated to work. That's not likely, though, because Wisconsin has a high demand for skilled workers basically all the time.
We'll keep you posted on how the situation develops.
Thanks for reading!
👇👇👇
Connect with us on social media and share your thoughts!
Be sure to check out our other Paycheck Talk Exclusives! 
Like this one about expert gardening tips from folks in Green County, WI
Or this article about what you should and shouldn't do once you get the COVID vaccine
As always, here at Paycheckology we are "Translating the media circus into what matter$"