Grand Rapids Leads in Manufacturing
November 11, 2020
According to a new report, Grand Rapids has the most manufacturing jobs per capita of any large metropolitan area in the United States of America!!! In order to find the metropolitan areas with the most manufacturing jobs, researchers used employment data from the Bureau of Labor Statistics (BLS). The researchers ranked metro areas according to the share of workers employed in manufacturing. Researchers also looked at the percentage change in total manufacturing jobs since 1999 and the total number of manufacturing jobs in 2019 and 1999. Only metropolitan areas with at least 100,000 people were included in the analysis. 
Grand Rapids was found to have 21% of its overall jobs in the manufacturing sector, which was twice the national average! 
As of 2019, just 8.5% of workers nationwide were employed in the manufacturing sector, totaling less than 13 million jobs. BUT, at the same time that manufacturing jobs have moved overseas, manufacturing output has increased steadily to the point that productivity for manufacturing is 2.5 times greater than it was in 1987! This is due to advances in machinery, increased worker skill, and improved industrial processes.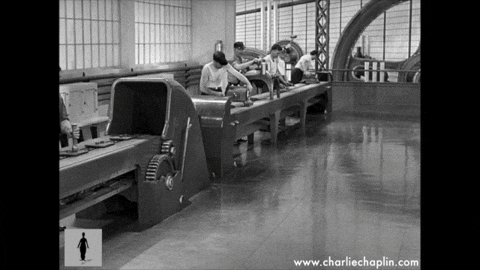 So, as the times change, Michiganders have done well to stay competitive with skill development and technological advancements! Let's keep Grand Rapids and our other great cities at the top of the list!

Thanks for reading! 
Have you seen our latest post about how the Michigan government is now tracking people in restaurants or maybe the five MI cities ranked in "Top 25" for best Midwest Cities for startups?
Be sure to and connect on social media and share your thoughts because here at Paycheckology we are passionate about translating the media circus into what matter$