West Allis could be home to three new breweries
October 14, 2020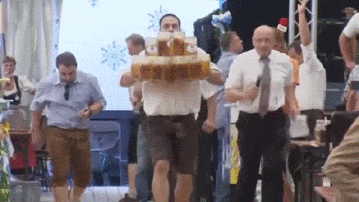 We hope you like fresh, tasty beer because The City of West Allis in the Milwaukee suburbs might be home to more new breweries!
A yet-to-be-named brewery hopes to open a brewery, taproom, and beer garden in West Allis. Breweries, in case you didn't know, are considered a manufacturing business, according to papers filed in the city. If the paperwork goes through this new mystery brewery will be added to the other breweries that are already in West Allis like Westallion Brewing and the Layman Brewing (opening soon.)
So, check out the cold ones in the Milwaukee area and enjoy the taste of Made in Wisconsin at any of our state's fantastic breweries!
Thanks for reading! Did you see the debates? Who Won? Check this link to find out what YOU think about the debate last Tuesday. We hope you laugh!
Lastly, we need everyone to speak up and vote for both the local AND national candidates who have your paycheck in mind! Let's #BounceBack together for a stronger WI!!!!!