Thousands apply to Free College program
October 7, 2020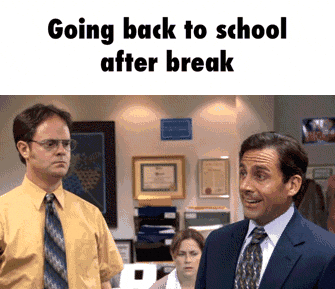 A Michigan program, known as Futures for Frontliners, is offering free tuition for front line workers during the pandemic. The program already has 60,000 applicants in the first two weeks and officials announced a series of townhall meetings to answer questions as they called on others to apply. 
Folks have been excited about the program and are calling it the nation's first plan to offer a tuition-free path to a college degree or a technical certificate for residents who worked in jobs providing essential services and who don't have a college degree or high school diploma.
About 625,000 residents in Michigan are eligible for the $24 million program. The hope is that more people will get the training they need for the jobs that not only pay better but that need skilled workers. 
Experts say 80% of Michigan's high-wage jobs require formal education beyond high school. But only 48.9% of Michiganders have any credentialed education beyond High School. So, we have room to grow as the bounceback continues!
Make sure to do your part to help the bounceback and then sign our pledge! 
VOTE FOR YOUR PAYCHECK this November and et's get Michigan (& America) to bounce back! 
Also, be sure to check this status update for how well Michigan is doing right now. You might be surprised by which jobs are strong at the moment ;-)
Lastly, be sure to connect with us on social media and share your thoughts and click here to check out our pledge so #WeBounceBack to a better Michigan!