Kenosha to receive $1 million in federal aid to cover policing costs for unrest
October 7, 2020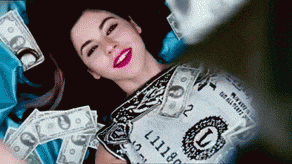 KENOSHA — The Kenosha police and sheriff's departments will receive $1 million in federal aid to help cover costs associated with unrest in the city.
When President Donald Trump was in Kenosha on Sept. 1, he promised $4 million to local businesses, $42 million for public safety statewide and $1 million to local police. Kenosha City Administrator John Morrissey said the city and county have received word that $1 million in additional federal funds have been allocated for law enforcement.
The money will come through the Justice Assistance Grant, which the county agencies receive every year, but this year's grant will include an additional $1 million earmarked for the community.
The federal government also announced a $4 million CARES Act Recovery Assistance grant to the Kenosha Area Business Alliance. That money will be used for a revolving loan fund to provide financing for small businesses and entrepreneurs that have been hurt affected by the coronavirus pandemic in Wisconsin.
If you want to keep this kind of progress going then sign our pledge to vote for your paycheck this November to get Wisconsin (& America) to bounce back!
Also, be sure to check this status update for how well Wisconsin is doing right now. Are we going to go back to stacking cheddar or is the economy and jobs gonna slow down? Check it out!
Lastly, be sure to connect with us on social media and share your thoughts!
Click here to check out our pledge so #WeBounceBack to a better tomorrow!