Innovation Contest Focuses on Overcoming Pandemic Problems
October 7, 2020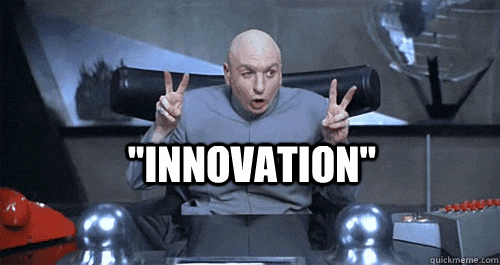 The Wisconsin Economic Development Corporation (WEDC) is sponsoring a contest called "We're All Innovating" and the goal is to recognize and promote the creative ways startups and small businesses are adapting to the challenges of the COVID-19 pandemic.
Seems pretty legit, right? Well, the best part is that the Contest will provide a total of $3 million to about 195 winners! The big winners will be chosen through a competitive process which will recognize how businesses supported new business models and technological innovations during the pandemic. 
Examples include ideas like specific health-related solutions to technology that helps Wisconsinites change and adapt the way they live, learn, and work. 
Top winners in the categories will receive a maximum of $68,000 to take their ideas forward. Sweet!!!
The competition is open to new and established businesses with 50 employees or less. Businesses may enter in one of the following categories of innovation: 
--Technology innovation to address COVID-19 impacts on health 
--Technology innovation to address COVID-19 impacts on businesses 
--Service and business operation innovations to respond to COVID-19 disruption
We'll keep you posted about who wins!
If you want to keep this kind of progress going then sign our pledge to vote for your paycheck this November to get Wisconsin (& America) to bounce back! 
Also, be sure to check this status update for how well Wisconsin is doing right now. Are we going to go back to stacking cheddar or is the economy and jobs gonna slow down? Check it out!
Lastly, be sure to connect with us on social media and share your thoughts!
Click here to check out our pledge so #WeBounceBack to a better tomorrow!